Customer feedback loop is a term that you might have heard before. But what is it actually? In this article we'll explain to you what customer feedback loops are, explain the difference between the inner and the outer customer feedback loop, and we give some concrete examples of them.
More and more companies are turning to customer-centric business strategies to differentiate themselves from the competition with customer experience. Customer-centric businesses are not only more relevant to customers, but 5x more likely to be a top competitor in their industry, and 4x more profitable than competing businesses that don't focus on customer experience (Forrester, 2016). Every customer-centric business strategy centers around putting the customer at the core of their business, and that means closing the customer feedback loop.
While surveys like NPS, CSAT, CES, or market research can be helpful tools for understanding your customer base, they come with their own share of challenges. For one, they require the participant to opt-in. For companies that have trouble achieving high-enough response rates, this raises issues with statistical validation based on sample size, making any data collected less actionable.
This is why more and more companies with successful CX and voice of customer programs have turned to the front lines, using text feedback from on the ground individuals that interact with your customers every day through support conversations or through responding to online reviews. That's where the real informational goldmine is. In order to maximize information received from the customer-facing team members of your business, it's important to establish the customer feedback loop.
What is the customer Feedback loop?
Mature CX programs have customer feedback coming at them from all directions: NPS surveys, CSAT ratings, CES (customer effort score), and even activity and behavior monitoring. But all companies, even companies with less mature programs, get tons of customer feedback thrown their way from another source: the customer themselves.
Conversations with support team members and sales team members happen every day. The challenge is aggregating this feedback, tracking it to surface meaningful insights, using those insights to inspire action, and then most importantly, getting back to the customer to inform them change has taken place.
This is what makes up the customer feedback loop: gathering insights from customers, circulating those insights across the company to inspire action, then relaying that action to the customer so they can reap the benefits, and receive even more value from the products and services your business provides.
Why is it important?
According to research from New Voice Media, the top reason customers switch brands is from feeling unappreciated. Customer relationships are relationships after all, and any relationship expert will tell you the importance of listening and positive reinforcement. The customer feedback loop is important because it shows the customer your business is listening. Not only is your business listening, but it's responding. It's letting the customer know their insights are valuable enough to drive change.
The customer feedback loop actually works more like two loops that work together in tandem, the inner customer feedback loop, and the outer customer feedback loop.
An inner customer feedback loop is the organizational structure that allows for customer feedback to circulate throughout the business to any departments that impact the customer experience, like support, marketing, sales, product, and engineering – almost everyone! The inner loop is important as it prevents silos between departments, and prevents a fragmented customer journey by unifying departments with a single source of truth.
The outer customer feedback loop refers to the path from the customer's expression of feedback, to the final answer from the business based on action taken from feedback. The outer loop is important because it shows your customer that you are listening, your business cares, and you're dedicated to making changes on their behalf. The outer loop is important because closing the outer loop makes your customer feel appreciated.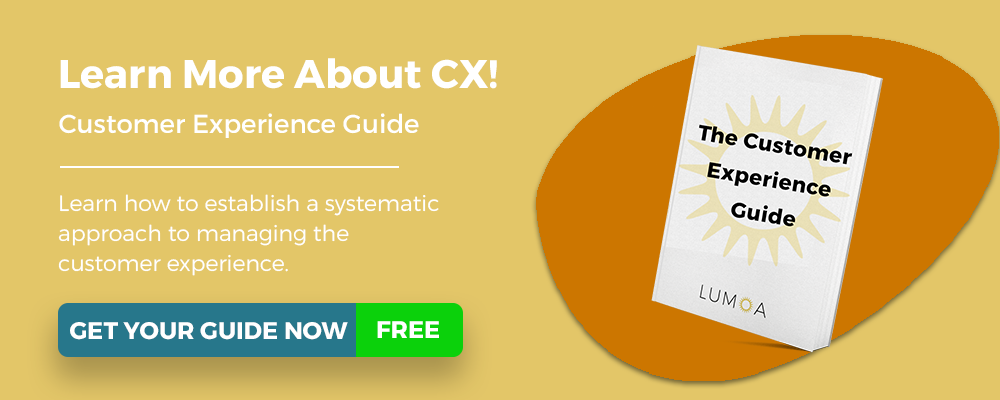 Closing the inner feedback loop
The inner customer feedback loop refers to the communication loop from surveys like NPS, or aggregated feedback from customer-facing teams like support and sales, to departments throughout the company to drive business decisions.
Examples of the inner customer feedback loop:
Sales team receives information on pain points that prospective customers want to solve with the product, relaying that information to marketing teams to inform messaging and positioning. They also relay that information to the product team, which uses the insight to better solve for those specific pain points in the product.
Support team recognizes trends in a particular feature request as they notice customers get deeper and deeper in the product. That information is relayed to the product team, who adds that feature to the product roadmap. It's also relayed to the marketing teams, who use the real life examples of customers asking for the feature to inform marketing materials.
The product team conducts an NPS survey. Promoter sound bites get sent to marketing as potential case studies or candidates for reviews. Detractor feedback is sent to support and success teams to offer a personal touch to turn a frown upside down. The Product analyzes the passives for how they can improve the roadmap to make customer experiences a little less "meh."
In all of these examples, we see customer feedback exchanged between teams and collaborative action take place based on the same source. We don't see siloed departments making their own decisions based on their own research, fragmenting the customer experience. For any of this to be possible, it's important to use tools that allow you to aggregate data into a single source of truth across departments.
Closing the outer feedback loop
The outer customer feedback loop refers to the customer delivering that feedback (either to your frontline team or via survey and review), then receiving some sort of information from the company their feedback has been heard and the company has taken action. This is not simply saying "thanks for the feedback." This is a genuine response that shows your customers that you care about what they have to say, and you are willing to use that feedback to drive action within the company to provide greater business value for your customers.
Examples of the outer customer feedback loop:
A customer leaves a positive review on a review site. The review results in increased traffic and business, that the company notices. The company recognizes the customer as a super fan, and sends them coupons and swag as a thank you for the positive recognition.
Support hears back from product that a new product several customers requested will be released! While there will be a larger marketing blast and a feature in a product blog, support personally lets the requesting customers know so they can immediately derive value from the feature they wanted.
An NPS survey reveals that customers who use the iPad app find it buggy, resulting in passive scores. Increased investment goes into QA and development for the iPad app, turning those passive customers into promoters.
The inner loop serves to make the product or service better by disseminating customer feedback throughout the org, but the outer loop lets the customer know that the product or service is now actually better. Not only can customers enjoy the better product or service, but they also know your business is one that listens and takes action. Not only is the product better today, but your business has delivered on a promise that it will continue to get better day after day.
Closing the Customer Feedback Loop
Executing all of this at scale requires coordination from the entire organization. Fortunately tools like Lumoa help with every step of creating and executing on customer feedback loops, from aggregating the data to a single source of truth, to closing the outer loop with customers delivering feedback.
Closing the inner feedback loop is all about making sure feedback is delivered and executed internally, that the right insights are delivered to the correct teams to make the best decisions for the customer within their respective departments. Closing the outer feedback loop is all about letting the customer know their feedback has been heard, and change has taken place as a result. Putting customer feedback loops in place not only drives your business forward with a customer-centric growth strategy but also keeps your customers happy by including them in a dialogue about positive change and action based on their needs.